quality control
certificated quality system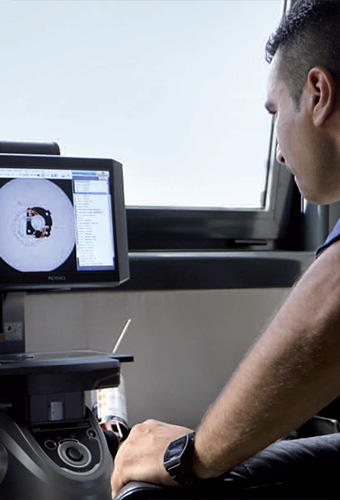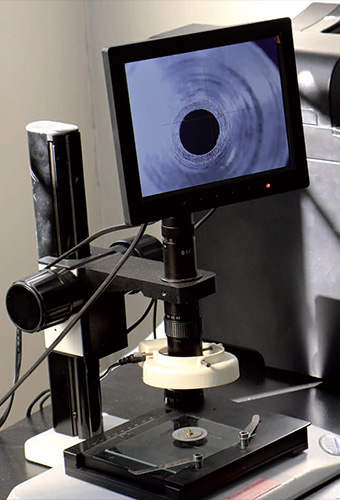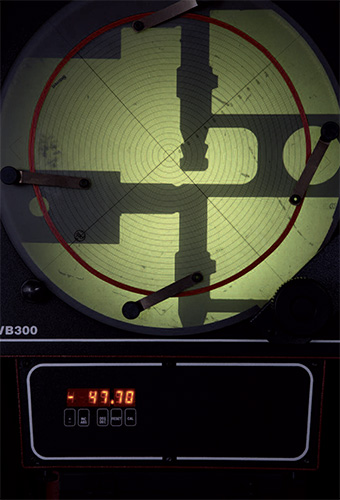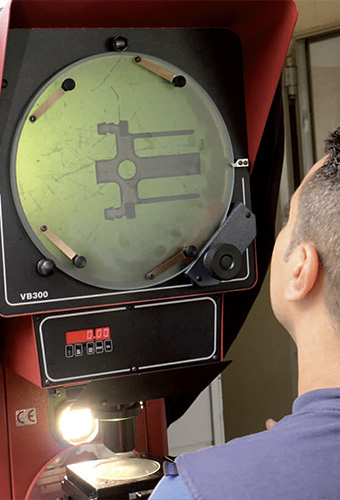 our quality system
Our Quality System is able to control every technical, planning and executive aspect, thanks to:
– Support, training and continuous update of the staff.
– Definition of a traceability process, through the assignment of a code for each lot, with the aim of limiting any problems.
– Monitoring and data logging of all production activities (acceptance tests of raw materials and semi-finished products, process controls on the machine, final checks on the finished parts).
– The use of appropriate measuring and control instruments, among which we mention the most important herebelow:
Profile projector with 10x magnification light episcopic
It allows measurements of angular and linear axes for two small/medium-size pieces.
Altimeter with motorized probe
It allows measurements on a linear axis for medium/large size pieces.
Optical microscope up to 152x
It displays visual imperfections of pieces and parts of small/medium-sized dies.
Optical measuring system with light and episcopic diascopic, that has many features including:
It creates and stores measurement programs, based on the shape of each single piece;
It makes angular and linear measurements of two axes for small and medium-sized components;
It provides immediate success or failure feedback, by measuring up to 99 features per piece;
It does not require preliminary alignment/orientation, by speeding up the measurement operations;
It has the ability to control multiple parts simultaneously;
It keeps in memory all the data collected, by providing the ability to process statistical data for single share.