the company
high level of quality and efficiency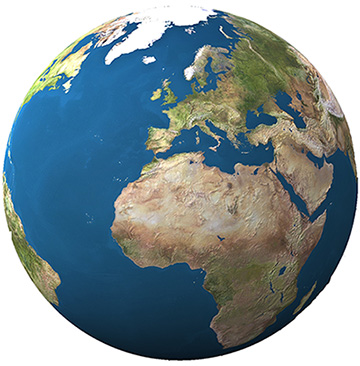 Officina Meccanica Grisi worldwide
Our customers are leading companies in their respective sectors, at level of European and worldwide markets, and distinguish in supplying products and systems at high quality, stimulating ourselves to increase skills and know-how, characteristics which, combined with our ductility and production flexibility, represent the distinctive value of our company.
the company
OFFICINA MECCANICA GRISI is an Italian metalworking company with about 70 years' experience in the following processes:
Copper Tubes Machining;
Blanking of Metal Parts;
Design and Manufacturing of Blanking Dies.
The company is UNI EN ISO 9001 certified and produces mechanical components supplied to Customers which are major national and international manufacturers, active mainly in the fields of electromechanical industry, refrigeration, industrial kitchens, white ware and all those sectors that utilize fluid control solenoid valves, industrial filters, shut-off valves and similar items.
The production unit occupies a surface area of over 700 square meters (warehouse excluded) and, through proven collaborations with other companies in the same supply chain, we are able to meet all customer requirements, from galvanic treatment of mechanical components to design and manufacture of dies. Our tooling department is in continuous evolution and updating, both for blanking of metal parts and tubes machining.
We firmly believe that concepts and values such as flexibility and modularity are essential to customer satisfaction and we apply them to our manufacturing processes, in order to reach a high level of quality and efficiency.
In order to achieve and maintain quality standards of excellence, we believe that the training and qualifications of our staff are strategic and differentiating, as well as the progressive updating of control systems and equipment.